Medical assistants (MAs) are the generalists among the health occupations. MAs are trained to be versatile. They must know how to do whatever the physician they're working with expects them to know how to do.
Sometimes those tasks involve administrative functions, such as filling out insurance forms or coding patients' medical information into electronic charts.
Other times, MAs are charged with clinical duties, such as performing basic electrocardiograph (EKG) tests, drawing blood or taking x-rays.
Many MAs enjoy the variety their daily work routines offer them. Invariably, though, there will be those who find themselves more drawn to certain jobs than to others.
How easy might it be for these MAs to make the transition to becoming a full time EKG or x-ray technician, a phlebotomist, a medical coder or a health information technician? What's involved for the MA who's looking to enhance career development possibilities?
The six occupations described below are popular choices for MAs who are ready to expand their skills in new directions.
Phlebotomist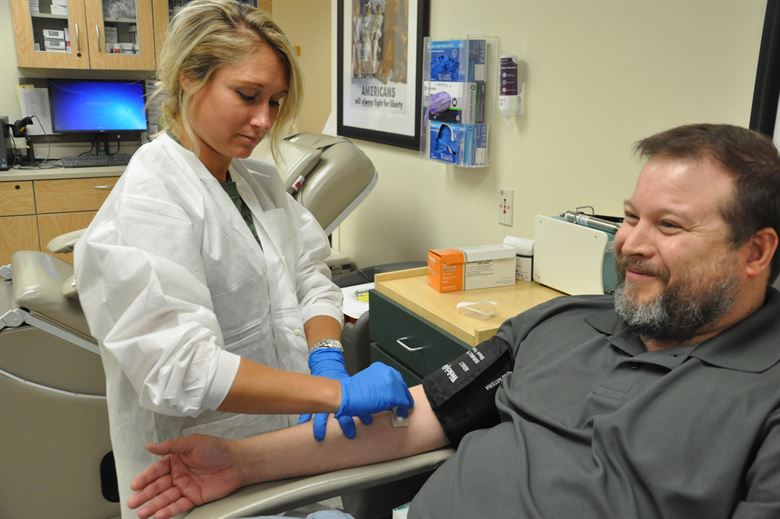 A phlebotomist is an ancillary health care professional who uses venipuncture to obtain patient blood samples. In hospital and clinic settings, the phlebotomist is also responsible for transporting specimens to the medical laboratory where tests will be run.
Phlebotomists must be over 18, and have either a high school diploma or a GED. They are not required to take specialized training, but many of them do.
Phlebotomy training focuses on teaching prospective phlebotomists how to draw blood and interact with patients. If these are skills you already have as an MA, chances are you can get hired without any additional education. California is the only state that requires phlebotomy technicians to possess a state license.
Phlebotomists are hourly employees, and earn on average $17.97 per hour. Job prospects are good, especially in hospital settings where the nursing shortage is being felt.
Radiologic Technologist (X-Ray Tech)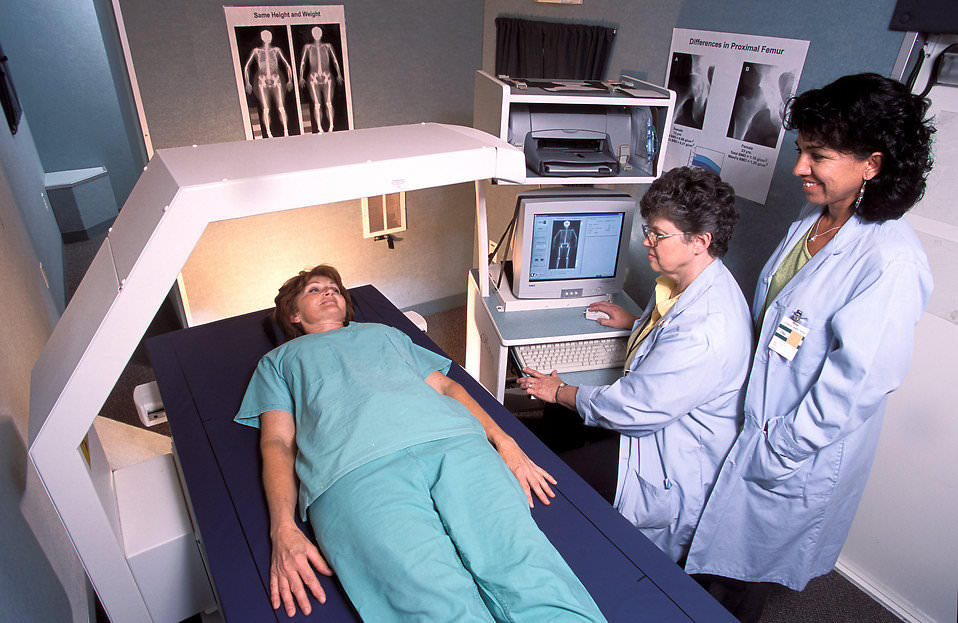 Radiologic technologists, also called RTs or x-ray techs, perform diagnostic imaging techniques on patients, such as x-rays, computerized tomography (CT) scans and magnetic resonance imaging.
They are responsible for preparing patients for procedures, positioning the patient in order to get an accurate image, operating the equipment that takes the image, and reading the image under the supervision of a radiologist among other tasks.
RTs must be licensed or certified in most states. Licensure depends upon the completion of a program accredited by the Joint Review Committee on Education in Radiologic Technology.
There are three types of radiography training programs: a 6 to 12 month certificate program through a hospital or a technical school, a two year associate degree through a junior or community college, or a four year baccalaureate at a college or university.
Most RTs get associate degrees. Programs consist of coursework in anatomy, pathology, radiation physics and evaluation of images. There is also a clinical laboratory component outside the classroom.
RTs work in hospitals, clinics or freestanding imaging centers. The occupation is expected to grow 6 percent between 2021 and 2031. The median annual wage is $61,980.
Although some MAs perform x-rays under the supervision of the physician for whom they work, an RT's training encompasses far more procedures.
An MA who wants to become an RT will most likely have to attend a training program in order to be licensed or certified.
If the MA has an associate degree in science, some of his or her general education credits may transfer over toward an RT degree.
Cardiovascular/Vascular Technologists (EKG Techs)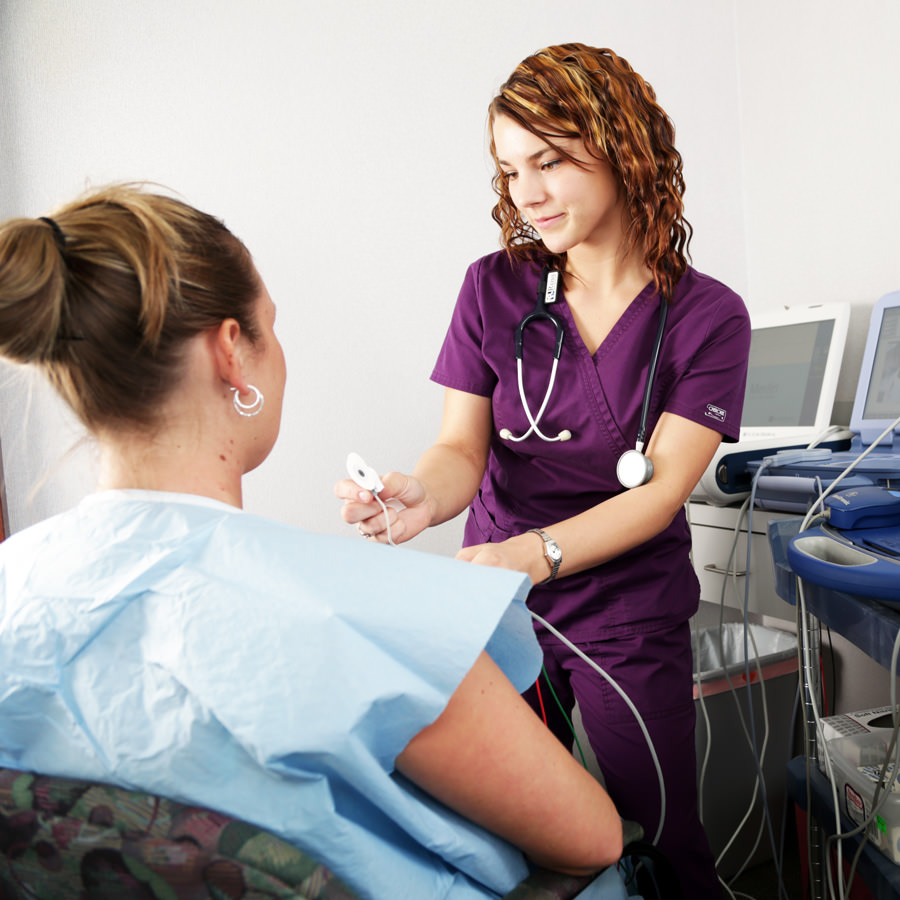 A cardiovascular technologist uses noninvasive cardiovascular imaging techniques such as Doppler ultrasounds and electrocardiographs (EKGs) to assist physicians in diagnosing cardiac and vascular disease.
They are also responsible for analyzing test results, maintaining and preparing sophisticated equipment for use, and assisting cardiologists in complex procedures like balloon angioplasty and open heart surgery.
Cardiovascular technologists are graduates of either a two-year associate degree program through a junior college or community college, or a four-year baccalaureate degree through a college or university.
Community colleges and some hospitals also offer a one-year certificate program that focuses on the clinical elements of the job description.
Noninvasive imaging technology is a growth field. CT's employment is expected to grow 10 percent between 2021 and 2031. The median annual wage for health care professionals in this field is $75,380.
Employers have been known to train cardiovascular technologists on the job, but these trainees are generally RTs or nurses.
MAs who think they may want to become cardiovascular technologists at some point in the future are advised to pursue an associate degree in science when they first train for medical assisting.
When they want to change careers, they most likely will have to take the one-year clinical certificate program.
Surgical Technologist (Scrub tech, Operating room technician)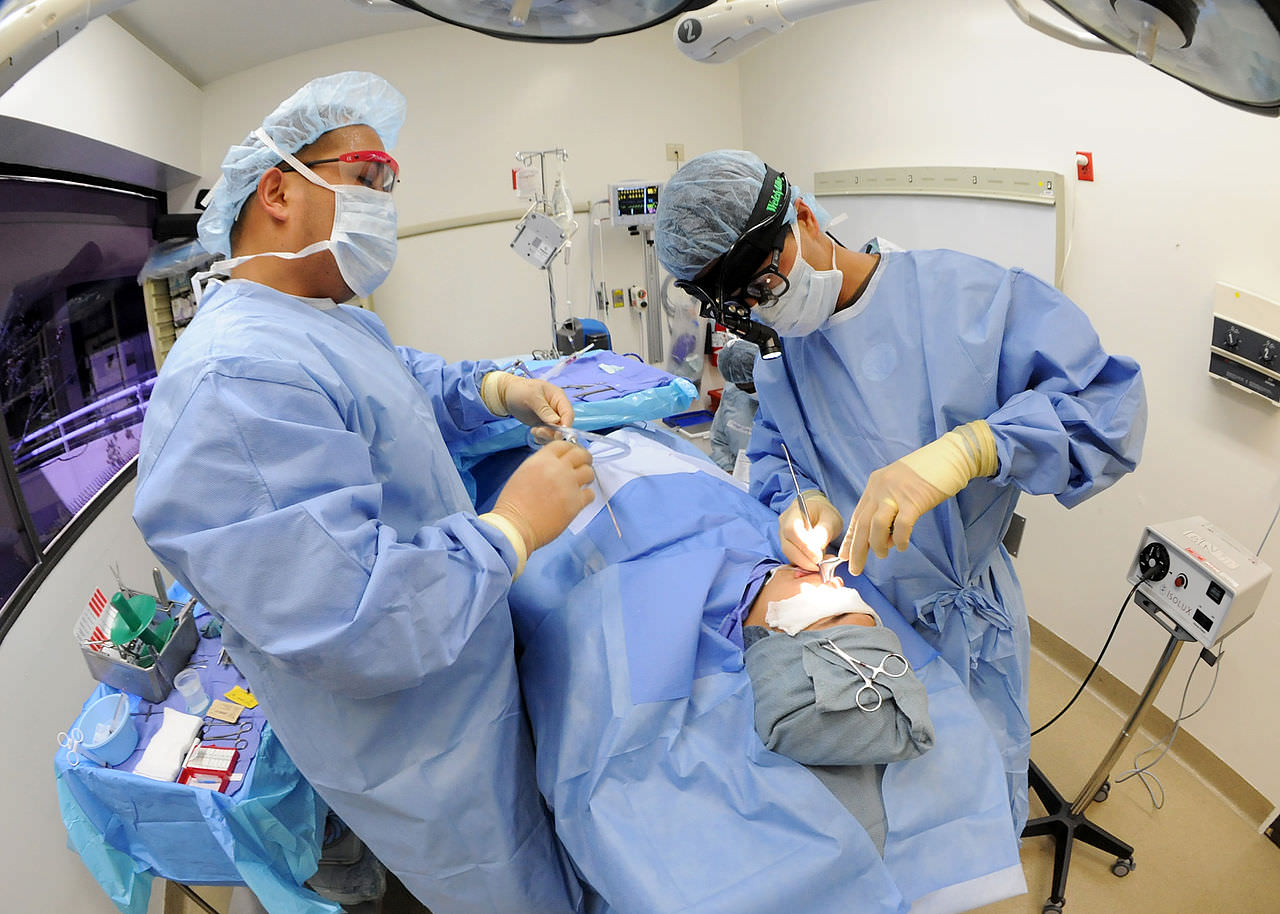 In the state of Utah, MAs can work as surgical technologists if the physician they're working for is a surgeon. In other states, the two occupations don't overlap.
Surgical technologists prepare operating rooms and equipment for surgery, and assist surgeons and nurses during surgeries.
Certificate training programs take between 9 and 12 months to complete, and are offered by hospitals, community or junior colleges, vocational schools and the military.
There are also two-year associate degree programs. Within their own field, surgical technologists often specialize in a particular type of surgery, for example orthopedic surgery, neurosurgery, or the like.
Many states require surgical technologists to be licensed or certified.
Surgical technologists work either in hospitals or ambulatory surgical centers. The average median salary for a surgical technologist is $48,510. Employment growth is expected to be 6 percent between 2021 and 2031.
MAs and surgical technologists have overlapping skill sets to a large degree in the clinical components of their jobs. In fact, in many ways, MAs have a more advanced set of clinical job skills.
Therefore, MAs should be able to make the transition to surgical technologist relatively easily with a minimum of additional training, although they will need orientation on the job.
Dental Assistant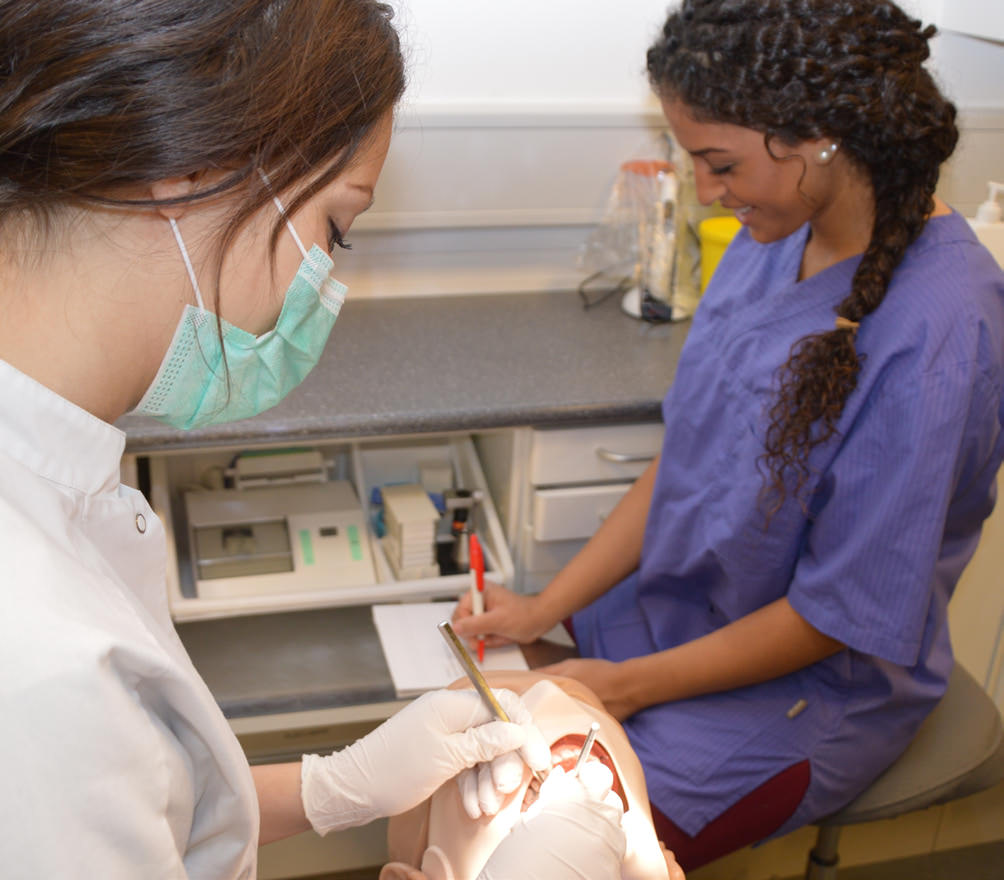 Dental assistants are analogous to medical assistants except that they work with dentists instead of physicians. The administrative duties for MAs and dental assistants are closely related.
But since dentists and physicians have very different health care roles, MAs and dental assistants perform very different sets of clinical duties.
Dental assistants are responsible for assisting dentists as they examine and treat patients. Among other things, dental assistants prepare set-ups for dental procedures, hand dentists the instruments they need, prepare materials for taking impressions and doing restorations, remove sutures and process and develop x-rays.
Just like medical assisting, there are one year diploma programs and two year certification programs for dental assisting.
The one year programs are offered by vocational schools, while the two year programs are generally offered in conjunction with community or junior colleges and lead to an associate degree.
Some states require dental assistants to be certified by the Dental Assistant National Board.
Dental assisting is a booming field, expected to grow by 8 percent between 2021 and 2031. There are nearly 350,000 dental assistants in the U.S. at present, and almost all of them work in private dentists' offices.
Dental assistants earn roughly the same as MAs. They make a mean hourly wage of $18.59  and a mean annual salary of $38,660.
Since the clinical skills sets of MAs and dental assistants are very different, it is likely that an MA who wants to become a dental assistant would have to go back to school, unless he or she is able to pass the certification test.
It is theoretically possible to train a dental assistant on the job, but few busy dental practices have the time to do so.
Medical Records Technician (MRTs)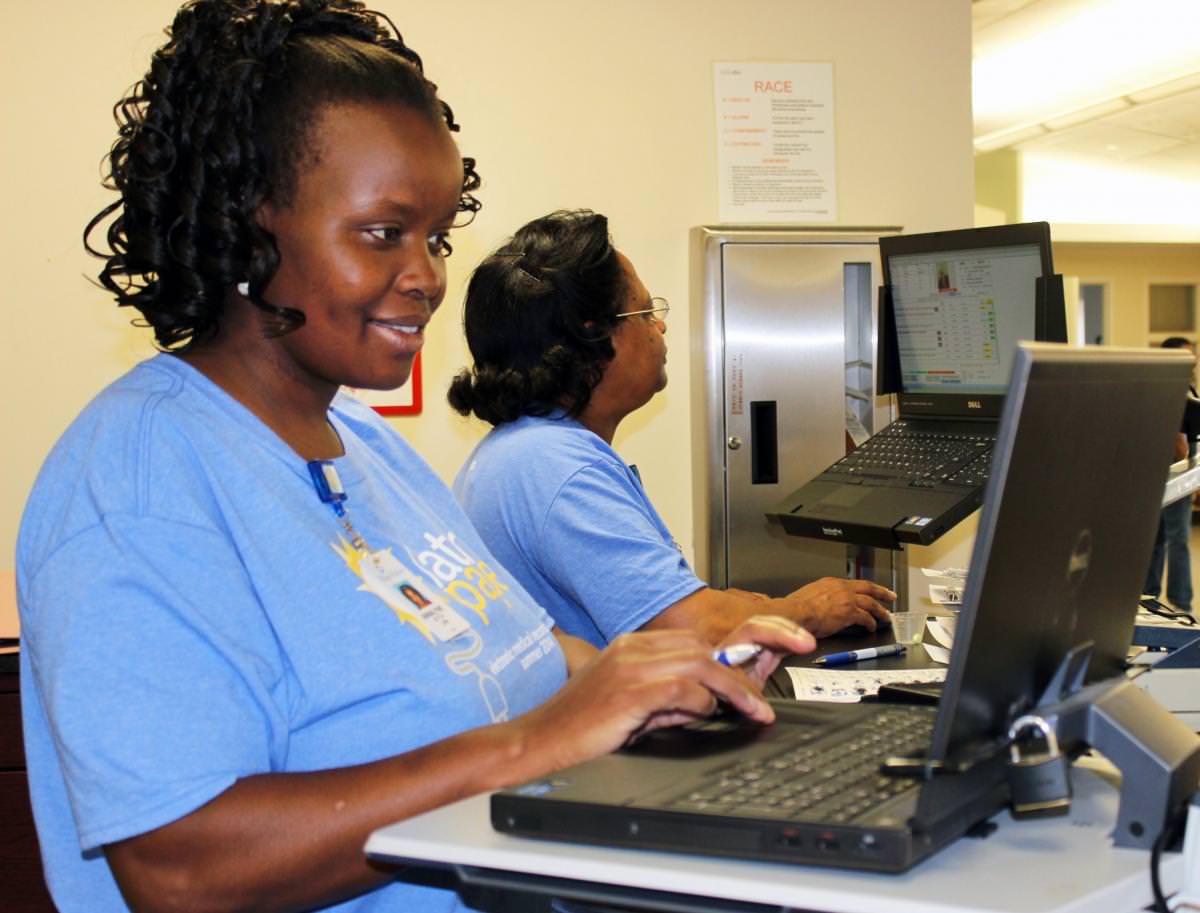 The health care sector only recently migrated from paper records to electronic patient charts, so medical records technicians (MRTs) must be comfortable dealing with both.
They are charged with organizing and managing health information. Many MRTs also work with classifications systems to code patient information for reimbursement and research purposes.
Training consists of one-year certificate programs and two year associate degree programs, sponsored by vocational schools, community or junior colleges and online education providers.
Coursework typically includes classes in medical terminology, classification and coding systems, computer systems and health care reimbursement methods.
MRTs work in a wide variety of environments, including physicians' offices, hospitals, clinics and insurance companies.
Their median annual salary is $46,660. Occupational growth between 2021 and 2031 is expected to be 7%.
Keeping patient records is one of the tasks that MAs are most frequently asked to do. MA training provides a strong foundation in both the theory and practice of this administrative skill.
It is likely that you can be hired into an MRT position without any additional training. However, increasingly, employers prefer to deal with MRTs who've been certified through the American Health Information Management Association.
If you are making this career switch, it's a good idea to pursue certification as soon as possible
Media attribution:
Business vector created by pikisuperstar – www.freepik.com