There are thousands of medical assisting programs at community colleges and technical schools throughout the country. Each has its own individualized curriculum and may structure their program differently.
However, all upcoming MAs must learn the same basic skills in order to succeed.
Depending upon your school, you may attend daily, Monday through Friday. You could also have a different schedule, so that students can choose between morning, afternoon or evening classes.
Because of the clinical nature of medical assisting, online classes will likely not be available for the majority of the classes that you take.
Some MA programs may provide a blended mode where the theoretical part of the curriculum is available through online learning experience.
Most MA programs require you to dress like a medical assistant throughout your program. This means wearing the school provided scrubs uniform, and white tennis shoes.
At some schools, you may be allowed to wear scrubs that you have purchase in a medical uniform store, as well.
Schools generally keep classes relatively small, because of the hands on nature of the classes. Classes may be arranged in a modular structure, or in a more traditional manner.
You are expected to read your assigned textbook readings and often must complete the assignments included in the text.
Each week you can expect a test on the concepts learned, with a final exam at the end of the course. The classes you take during your training may vary.
Anatomy, Physiology and CPR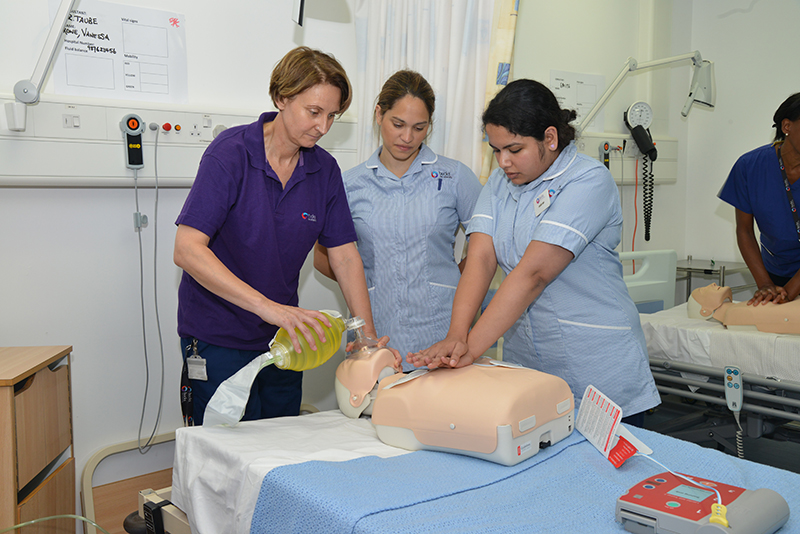 One of the building blocks of a medical assistant education is the Anatomy, Physiology and CPR (Cardiopulmonary resuscitation) class.
While it may be called something different at each school, most MA programs ensure that their students learn the basics of anatomy and physiology, as well as become certified in CPR rescue techniques.
During this class you'll learn about the different systems of the body and how they work together. You may also learn basic pharmacology, which teaches you about medications and how they affect the body systems.
The latest CPR techniques for medical practitioners will also be taught. This includes defibrillation and breathing masks, as well as the basic CPR certification.
Medical office administration
The most common task of a medical assistant is the administration of the office. Everything in this unit is designed to introduce you to the medical office and get you comfortable in that environment.
In this class you'll learn important skills like Medical Records handling, scheduling, checking patients in and arranging appointments with specialists.
Your instructor will likely teach the proper procedures for maintaining patient privacy and meeting HIPAA guidelines.
You will role play with classmates to get accustomed to the procedures of a medical office. You'll go through the entire process of a patient visit.
Your instructor may assign various roles to you and your classmates, including receptionist, back office, patients, and other providers.
You may simulate the procedures for scheduling appointments over the phone for either new or existing patients, or an emergency situation.
Cardiopulmonary system and electrocardiography
This class teaches about the components of the cardiopulmonary system, including the heart and lungs. If CPR was not taught previously, it will most likely be taught in this class.
You will also learn how to perform electrocardiographs, which are commonly known as EKG. This may include both a non-stress and stress type of testing.
You may learn how to instruct patients how to use the portable Holter monitors, as well.
The medical conditions caused by illness or injury to the heart and lungs will be taught, as well as basic medications and procedures used by physicians to treat these conditions.
A section on nutrition and maintaining proper heart health may be included in this unit. This can include lessons on counseling patients on their diet and exercise.
Teaching ways to quit smoking and maintaining a proper weight are often taught in this unit, as well.
Bookkeeping and medical financial principles
During this unit, you will learn about the various types of insurance, how they are billed, how to properly prepare a superbill, as well as diagnosis and procedure codes.
Ensuring that the patient's health plan covers the visit and how to properly refer a patient to a specialist, are also vital skills that will be learned.
Proper billing and coding procedures are vital to the medical practice, as they are the source of income for the business.
Medical billing and coding is also an entire career in itself, allowing some medical assistants the opportunity to create their own business.
Medical business management
While medicine is a business, there are different rules and procedures that are unique to the health care field.
Learning how to properly manage a medical office is a necessity, if you want to advance to more senior roles, such as office manager or department head.
During this unit, you'll learn about the various roles within the medical office and how the business of medicine is structured.
You will learn human resources and communications skills necessary for running a successful medical practice.
This includes what to look for when hiring a new employee, conducting a job interview, dealing with employee discipline issues, and firing when necessary.
You will also learn effective techniques for dealing with the different personalities that you will encounter in the medical office.
You may acquire the skills needed to open a new practice, or close the practice for a physician who is retiring.
You will also learn about networking with other health care professionals at various medical offices and clinics, how to run a medical office for a small practice and for a large one.
The different types of clinics and health care offices, including specialists and urgent care clinics will be taught, as well.
Medical risk management
During this unit, you will learn the laws and procedures that you will need to know to protect yourself, your patients, and your employer. Your instructor will teach you patient privacy, proper charting methods.
HIPAA, CLIA and other laws at the state and federal level that apply to health care will be covered.
You will learn when it is not appropriate to comment on certain information in front of the patient and when you are legally mandated to report certain events.
Laboratory procedures and clinical assistant
This class will focus on the procedures you will use in the back office while working as a clinical medical assistant.
This includes escorting the patient to the room, performing checks of vitals, drawing blood and collecting other samples for the laboratory, and giving injections.
You may learn how to perform specific laboratory procedures, such as hematocrit, urine tests, and separating blood and plasma.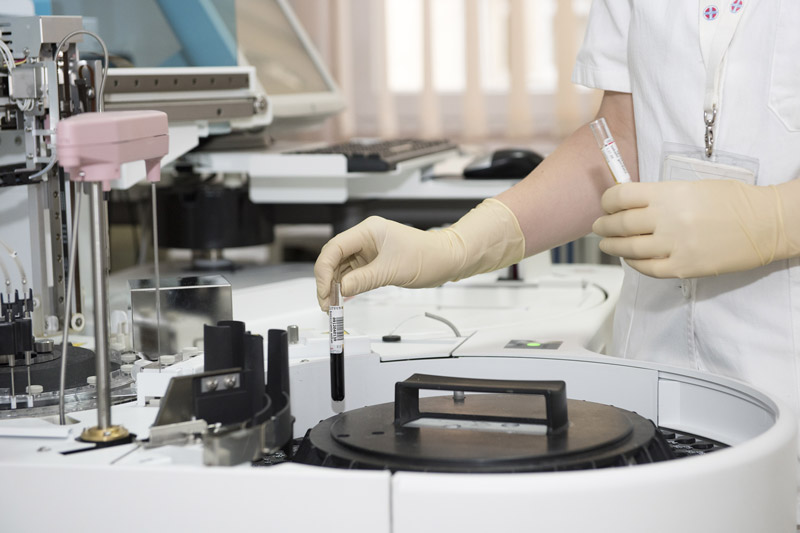 You will utilize universal precautions and will likely draw blood and give injections to other students. It will be expected of you to also allow your classmates to inject and draw blood from you.
Blood samples are small, usually no more than a tube or two, and injections are saline.
While it is natural to feel squeamish during this unit, this is generally one of the most important units for you to pass to become a medical assistant.
You will learn to ensure that all safety guidelines are followed, and that you protect yourself, your classmates, and your patients from infectious diseases and blood borne pathogens.
Externship
The externship or internship is usually an unpaid 3-6 week program where you work 40 hours a week in an actual doctor's office.
Depending upon whether you are a back office, a front office, or both, your externship will be in the area that you are specializing in.
For programs where you learn both front and back office, your externship will likely be three weeks in the front office, and three weeks in the back office.
During your externship you will get hands on experience working with real patients. All of the skills you have learned during your medical assisting education will be utilized during your externship.
Your mastery of them will be evaluated. Your extern site supervisor will report your progress and give your school representative a grade for your externship.
The externship is vital to your MA education. It should be treated like an actual job, and can sometimes lead to being hired by the extern site.
While each medical assistant program is different, all accredited programs adhere to the legal guidelines for MA training in your area.
Some programs may be more comprehensive, taking two years to complete and offering an associate's degree, while others take only a few months and award a certificate or diploma.
Reading your program's course catalog is a great way to prepare yourself for the classes that you will take during your education.
The guidelines for your state may vary, as to what classes you must take and what certifications you will receive.